INCREASE COMFORT AND SAVE ON ENERGY COSTS
You know the benefits of keeping your workers, livestock, crops, and produce cool - safer work conditions, reduced heat stress on animals, higher production yield and quality, and much more - but Hunter HVLS fans go beyond that. Thanks to their innovative construction, our industrial agriculture fans are shown to cut energy usage while also reducing the stress and workload put on HVAC systems. Hunter HVLS ceiling fans will help you:
Increase animal comfort and productivity.
Mitigate the spread of disease.
Combat unpleasant odors and pests.
Achieve a quieter environment than other fan options.
Create a nearly 10-degree cooling effect.
Reduce the effects of moisture and fumes.
Generate year-round energy savings.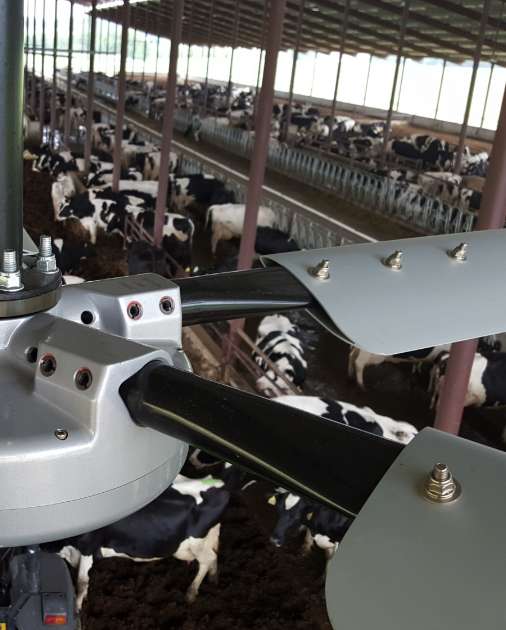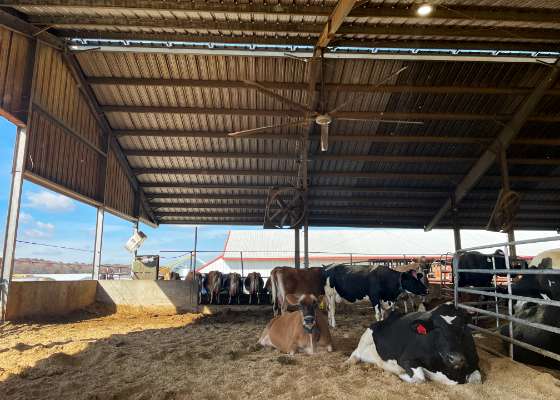 INDUSTRIAL CEILING FANS FOR BARNS
Comfort is paramount in the dairy industry. A hot, unpleasant environment leads directly to a decrease in milk production. Luckily, the solution is simple: installing barn ceiling fans! Studies have shown that HLVS ceiling fans for barns reduce heat stress in cattle and use less energy than traditional fans. Learn More
Unmatched Service and Performance
"I was impressed by the few parts needed to put Hunter's fans together, and I've been even more pleased by how low maintenance the fans have been since installation. The efficiency and low wattage of Hunter's fans has been a huge cost saver for me. I hope to be able to work with Hunter for additional barn needs in the future!"
INDUSTRY LEADING WARRANTY
Not only are Hunter industrial ceiling fans engineered for peak performance and reliability, but our HVLS industrial outdoor fans are also backed by a Limited Lifetime Warranty! We trust in the quality of our products, that is why our Titan, ECO, and XP HVLS ceiling fans are backed by the best warranty in the industry. Terms apply, learn more HERE.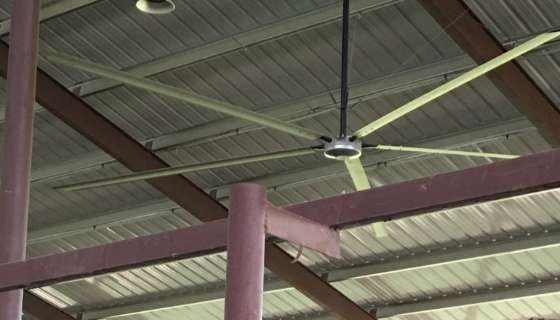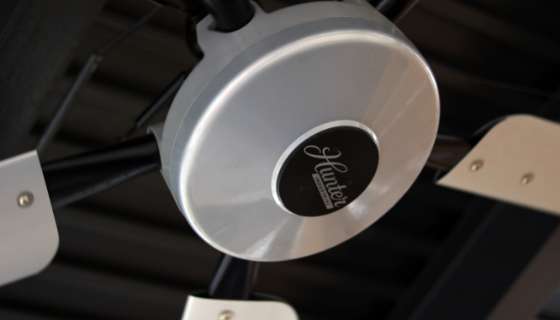 WORLD CLASS CUSTOMER SERVICE
From order and delivery to installation and cleaning, we are there when you need us! Have a question or concern? Contact us today at 1-844-591-3267.
Frequently Asked Questions
+
 How to choose a barn fan?
+
How to hang a fan in a horse barn?
+
When is a fan necessary in a barn?
Start Your Hunter Industrial Fan Journey
At Hunter Industrial We Know Air. Our Industrial And Commercial Fans Are Carefully Crafted To Meet The Needs Of Your Detailed And Delicate Industry. Our Experts Are Ready To Work With You To Design A Perfect Airflow Plan To Enhance Your Space. Fill Out The Form To Connect With Us Today.
Like Talking To Real People?
So do we. Reach a Hunter Industrial sales rep
1-844-592-3267 (Fans)
KEEP YOUR AGRICULTURAL SPACE SAFE, COMFORTABLE, & PRODUCTIVE
No matter how large or small your facility is, together we can craft a plan to bring air flow and peace of mind to your space. Click below to chat with one of our experts today.